T-BOW® PILATES
Training and Therapy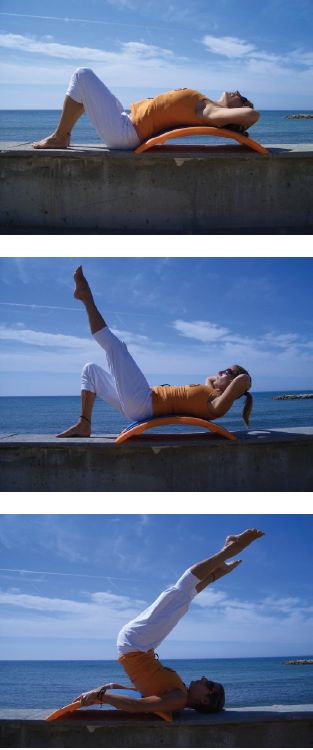 Sandra Bonacina & Jacqueline Eng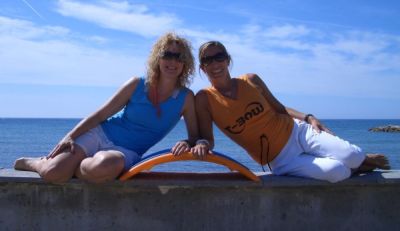 Jacqueline Eng
Osteopathin
Master of Science Sport
Dozentin ISPW UNI Bern und
ETH Zürich
Posture Training Specialist
www.reinea.ch


Sandra Bonacina
Physiotherapeutin
Master of Science Sport
Dozentin ETH Zürich
Hochschulsportlehrerin ASVZ
ETH Zürich
www.training-therapy.com
www.t-bow.ch

---
The philosophy of the development of T-BOW® Yoga is to provide a selection of differential resources of T-BOW® to typical exercises used by teachers of Yoga, show other special tools with the T-BOW® to optimize posture and promote search and investigation for postural education and training from a holistic perspective that allows a personalization of postural training.
The basis of the exercises is based on the proposals that Sandra Bonacina has designed with T-BOW® from the needs of movement therapy at the University of Zurich (Switzerland) since 1994. This postural exercises repertory with T-BOW ® is combined with the ancient experiences of Yoga to achieve an extraordinarily enrichment of static and dynamic posture in the fields of health and fitness.
La filosofía del desarrollo de T-BOW® Yoga es aportar una selección de los recursos diferenciales del T-BOW® a los ejercicios típicos utilizados por profesores de Yoga, mostrar otros recursos especiales con el T-BOW® para optimizar la postura y promocionar la búsqueda e investigación de formas de educación y entrenamiento postural desde una perspectiva holística que permita una personalización del entrenamiento postural.
La base de los ejercicios surge de las propuestas que Sandra Bonacina ha diseñado con el T-BOW® a partir de las necesidades de la fisioterapia motriz en la universidad de Zurich (Suiza) desde 1994. Este reportorio de ejercicios posturales con el T-BOW® es combinado con las experiencias milenarias del Yoga para conseguir un enriquecimiento extraordinario de la postura estática y dinámica en el ámbito de la salud y del fitness.
››› Educación Postural con T-BOW® · Perspectiva Holística
Posture Education wiht T-BOW® · Holistic Perspective
››› Applications of Training with Instability Devices to Health and Sport Performance
Aplicabilidad de las Plataformas Inestables para la Salud y el Rendimiento Deportivo
by
Members of Science Division of T-BOW® International